When it comes to cycling, there are so many great apps out there. It's hard to know where to start!
We did the hard work for you and put together a list of the best apps out there, along with what makes them worth your time.
Whether you're looking for an app that will help you track your speed and distance, one that will help you find a biking buddy, or just one that will make you smile on a particularly tough ride, we've got you covered.
Here are our picks for the best cycling apps in 2023
Cadence
Cadence is a free app that can help you have more fun and make better progress when you run or ride your bike. You could easily replace your Garmin or Wahoo bike computer with the Cadence app.
Cadence is easy to understand and detailed enough to satisfy experienced athletes. Cadence tracks many different data points such as speed, distance, elevation, grade, ascent, cadence, heart rate, power zones, and calories just to mention a few. Once you download the app, you don't even have to worry about setting up an account or purchasing anything. Start cycling and track your activity immediately!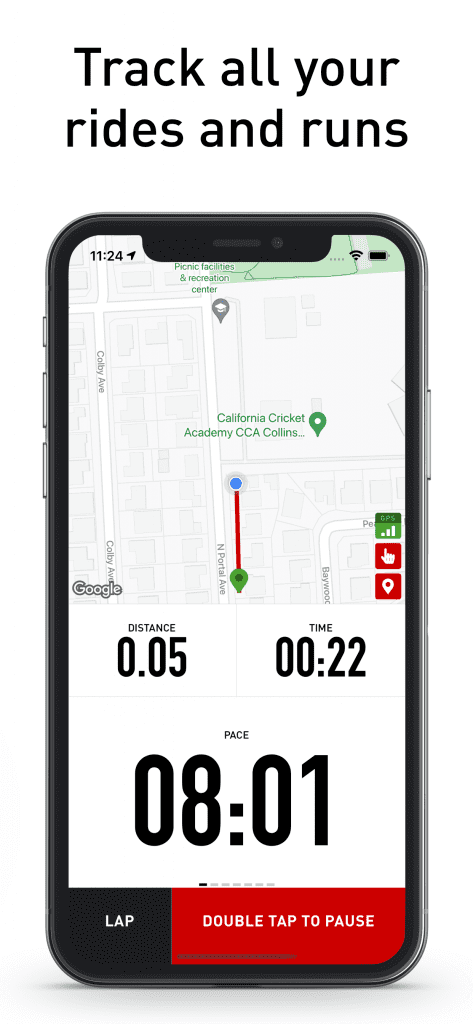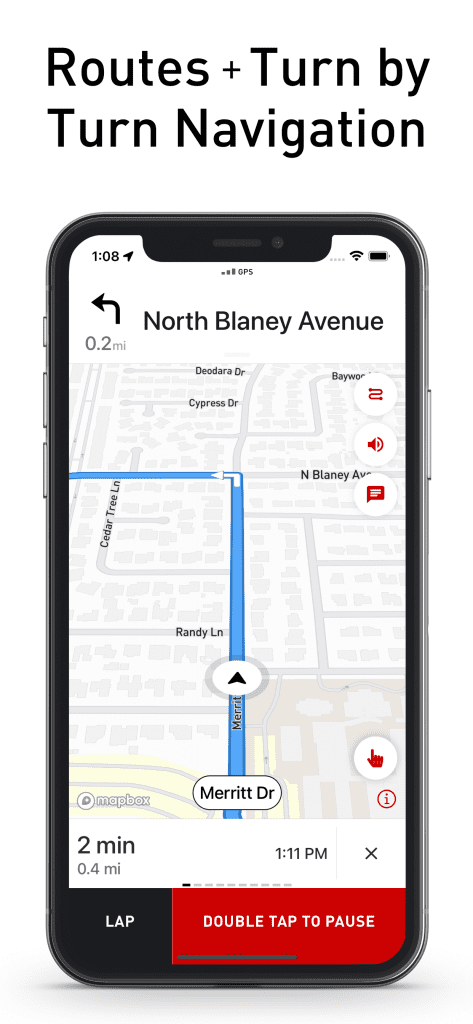 Cadence is super easy to use and integrates with more Bluetooth sensors than any other app, such as the Garmin Varia radar light, power meters with advanced functionality like pedal balance, and indoor exercise bikes. With Garmin Varia integration, you can not only track your workout, but stay safe during your workout by being made aware of oncoming traffic. And for power meters with pedal balance support, you can increase your fitness and pedaling efficiency and know you're producing your maximum power output.
One feature Cadence users LOVE, is how customizable the stats tracking screen is. If seeing only 2-3 stats at a time is the most beneficial for your progress, Cadence can do that. If you need to see 16 stats at a time to best track your progress, Cadence can do that too. Choose how many stats you see at a time as well as what stats you see. With over 100 stats to choose from you shouldn't have a hard time creating the perfect layout for you!
With Cadence you can also import or create custom routes with navigation and follow turn by turn directions with voice prompts and more.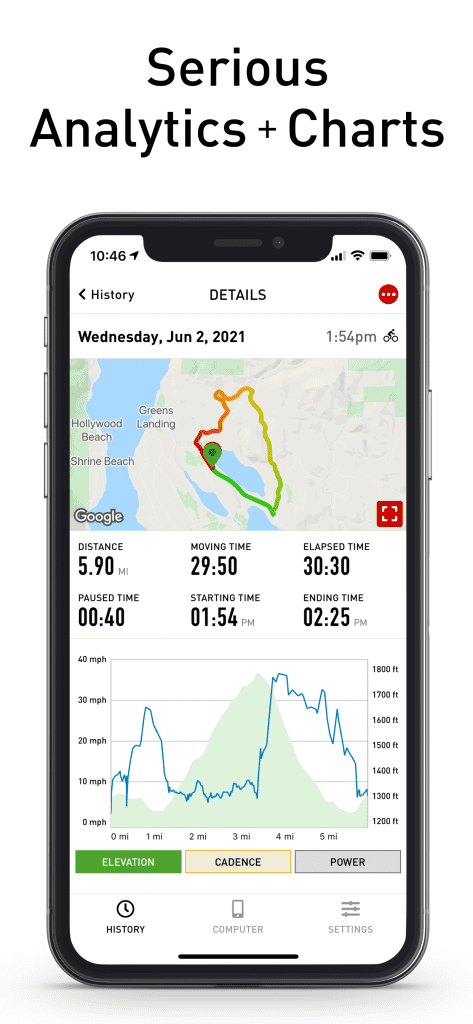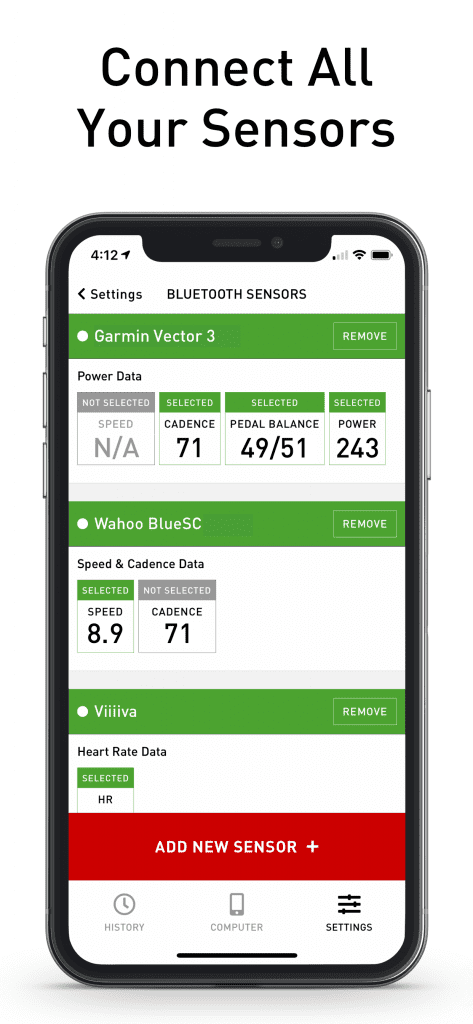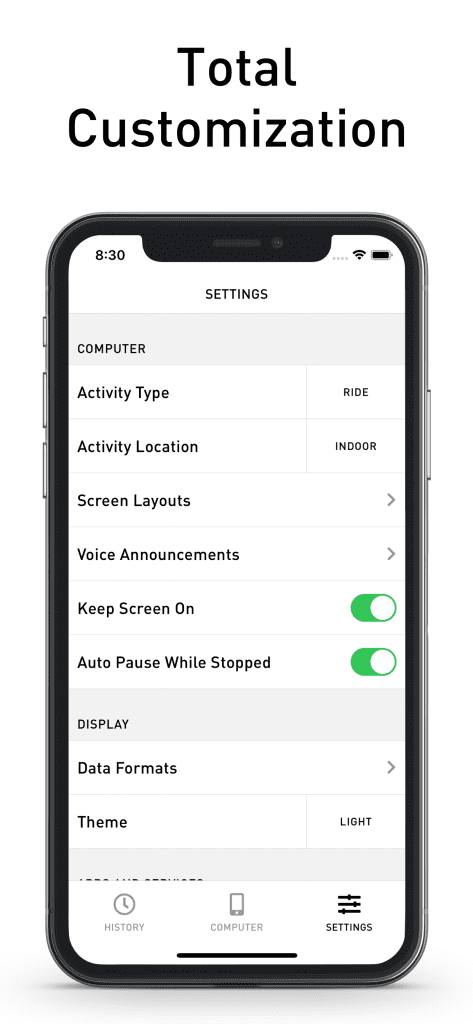 Pros:
Great for tracking both outdoor and indoor cycling
Compatible with Garmin Varia Radar and more Bluetooth sensors than any other app
Has Apple Watch companion app
Includes advanced real-time stats about your workout
Fully-customizable stat-tracking screens
Advanced features like turn by turn voice navigation
One of the most budget-friendly apps available
Cons:
If you're someone who thrives from a social network of other cyclists, this may not be the app for you.
Price:
Free with Ads
Pro $2.99/monthly or $19.99/yearly subscription
Elite $5.99/monthly or $39.99/yearly subscription
---
Strava
Strava is an app designed to track and analyze cycling and running activity while also focusing on creating a motivational community of athletes. They utilize leaderboards and chat features to talk to and train with other athletes.
Strava works with smart devices and tracks athletic performance statistics to give users a better picture of their athleticism. Users can then review data and compare athletic goals and previous accomplishments.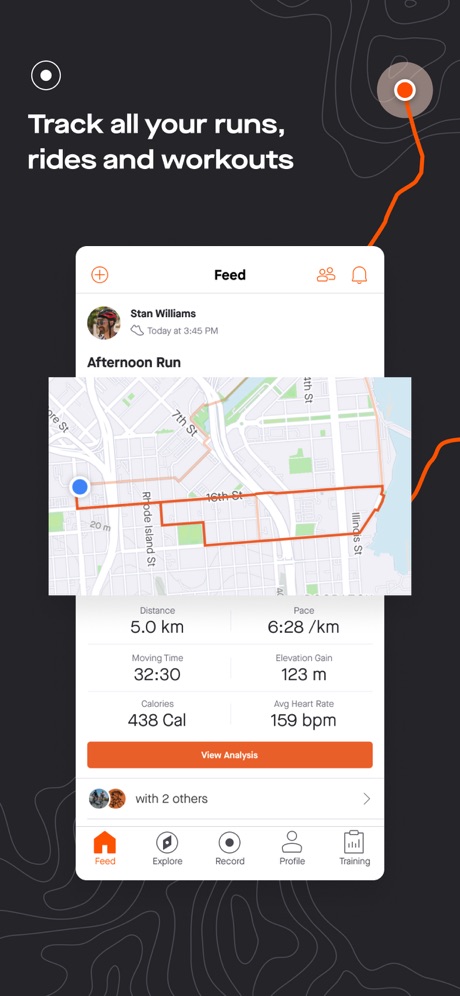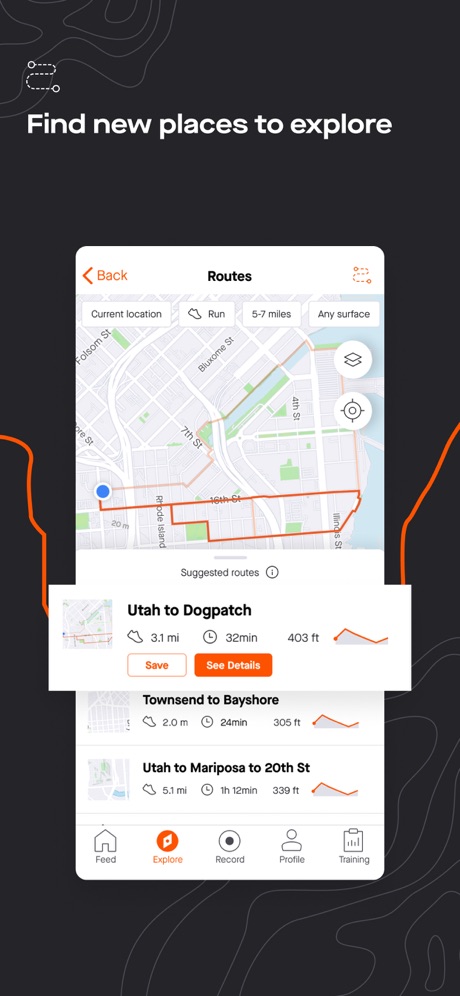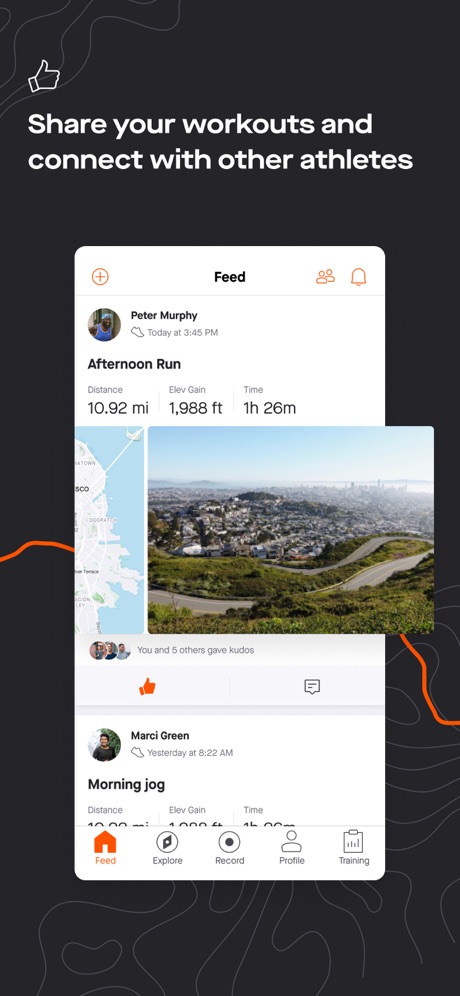 Pros:
It has great motivational features, like trophies and badges for your achievements.
You can see where you rank on certain routes, so you can always try to beat your own best time
You can challenge yourself with segment races
You can connect with friends and share your accomplishments
Cons:
Doesn't integrate with any Bluetooth sensors other than Heart Rate
Can't track indoor activities
Shows very few stats during activities
Price:
$7.99/monthly subscription
$59.99/yearly subscription
---
MapMyRide
MapMyRide is an app that tracks your bike rides. It allows you to see routes that other people have taken, create your own, and find new ones. You can also set goals for yourself. The app will then track your progress and show you how far you are from achieving your goal.
You can track more than just bike rides with the app, too. People use it to track runs and walks as well. The app is free, but there are some paid premium features that can be purchased within the app.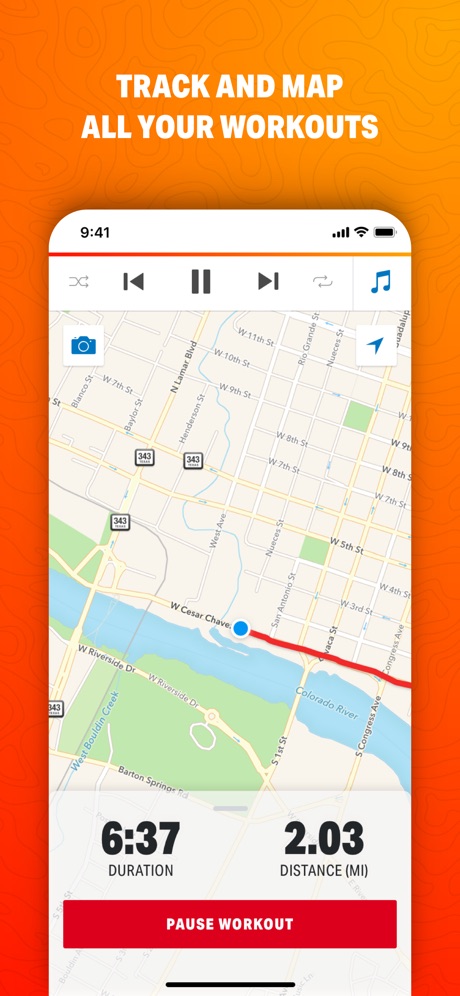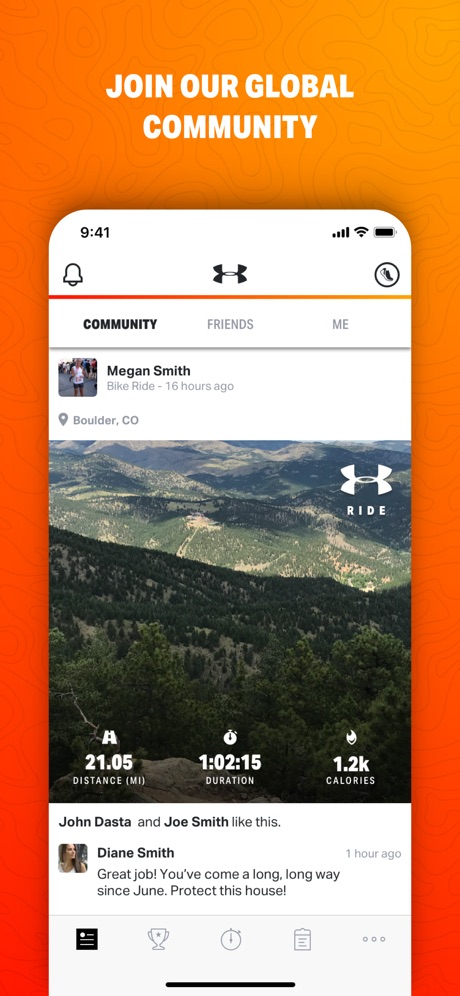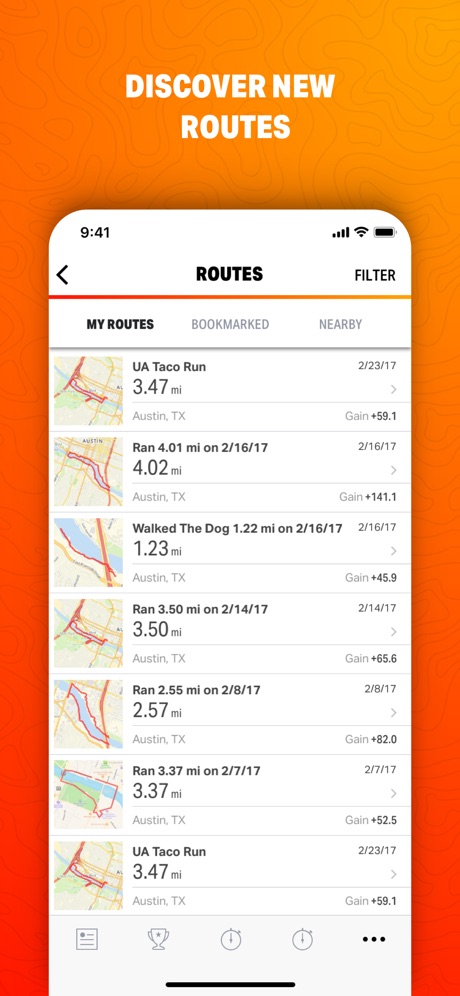 Pros:
Create routes for your bike rides
Easily find new routes
Training plans
Cons:
Only has fairly basic tracking features
Price:
$5.99/month for a monthly subscription
$29.99/year for a yearly subscription
---
CycleMeter
CycleMeter is one of the most popular cycling and fitness tracking apps available. It's a great tool for cyclists who want to track their rides and improve their performance. With CycleMeter, you can set goals, track your progress, and see how far you've come. You can also use it to share your ride history with friends and keep detailed records of your workouts.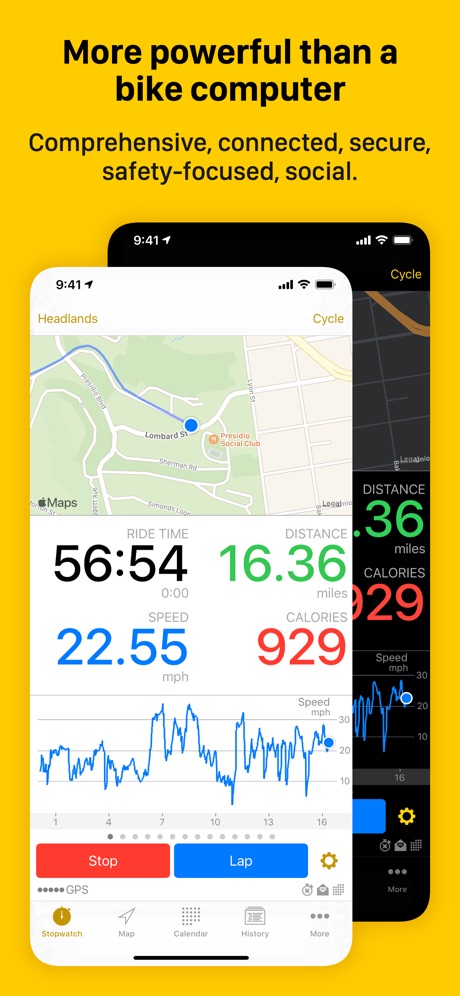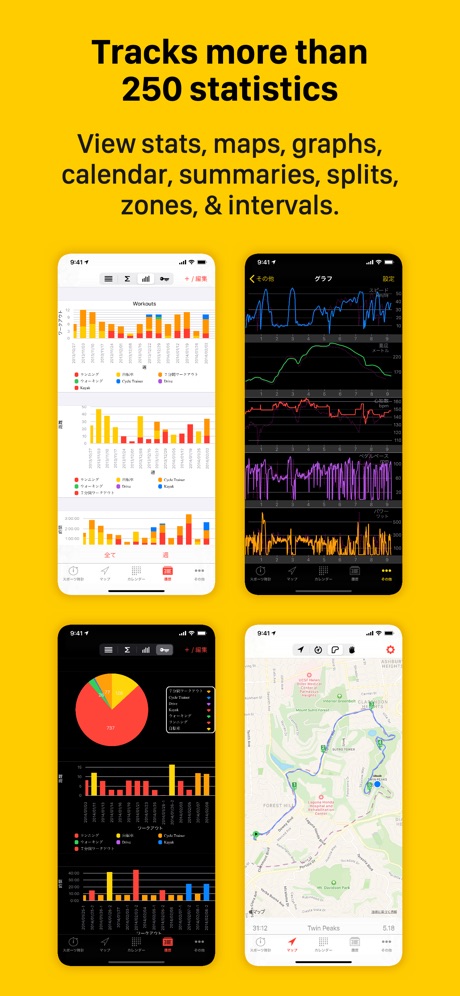 Pros:
Amazing tracking capabilities
Has Apple Watch app
Large variety of stats are tracked
Social atmosphere for people looking for a community
Great for setting goals, and tracking progress
Cons:
Not the most user-friendly app
Unintuitive design
Price:
---
Zwift
Zwift is an app that allows you to race the world from the comfort of your home (or local gym). Zwift is an app that lets you ride your bike indoors, with other people from around the world.
You can use Zwift on your stationary bike, or you can get a device that turns your road bike into a smart trainer. Zwift has hundreds of miles of virtual roads for you to ride on.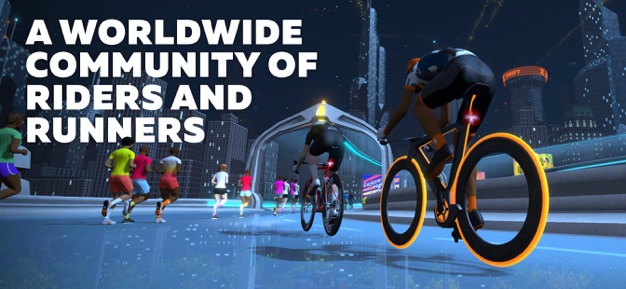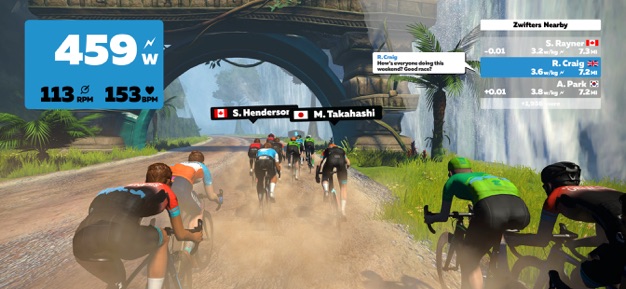 You can choose to ride with people in real time, or you can pick a route and ride over it at any time. When you're riding, the app shows your stats like heart rate, cadence, speed, etc., and the virtual bike responds in real time to your effort so you feel like you're really riding up hills and coasting down them.
Pros:
Great tracking app for indoor cycling
Social atmosphere
Intuitive app design
Cons:
Computer and internet limitations can detract from the experience
An expensive indoor bike is needed
No voice chat is available. You can race with others but not communicate with them.
Price:
---
Rouvy
Rouvy is a cycling app that allows you to ride in real-world video courses. You get the feel of riding outdoors with the convenience and safety of riding indoors. The app can be used with most smart trainers, which are simply bikes that connect wirelessly to computers or smartphones.
You can select from a variety of courses in different countries, and the app will even match your speed to the speed you would be going if you were actually on that course!
Not sure whether to sign up with Zwift or Rouvy? Check out Rouvy vs Zwift at Cyclists Hub for an in-depth comparison between the two.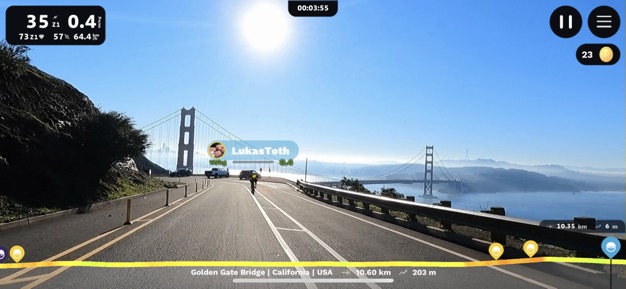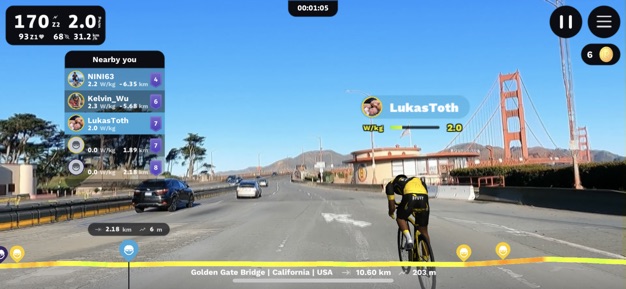 Pros:
Social atmosphere
A variety of international courses to choose from
Intuitive design for new users
Cons:
Limited tracking features
Need access to an expensive "smart" stationary bike
Price:
---
Training Peaks
Training Peaks is an app that allows you to build your own training calendar or choose from their pre-made plans. You can sync it up with other fitness apps like Strava and Garmin Connect so that you don't have to manually log every workout. One of the most loved features of Training Peaks is the ability to see your post-workout data analysis. It also has features like nutrition tracking and training zones, which help make sure you're hitting your goals!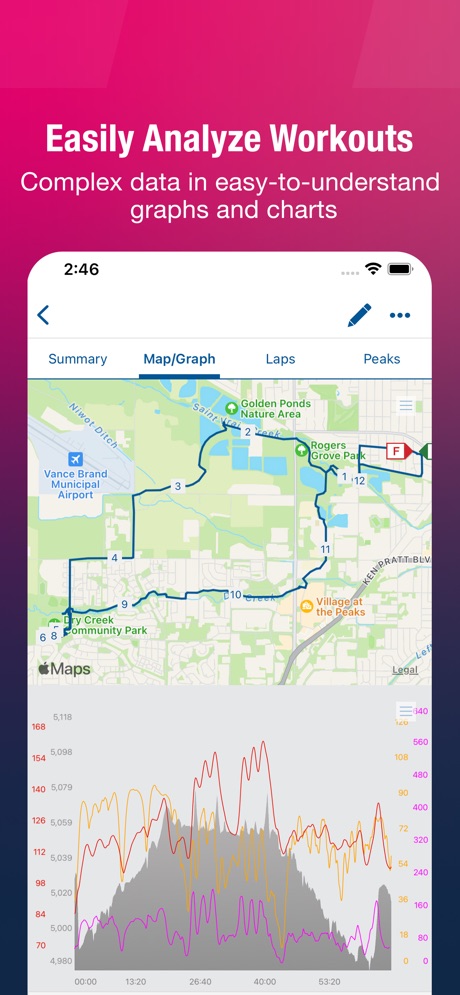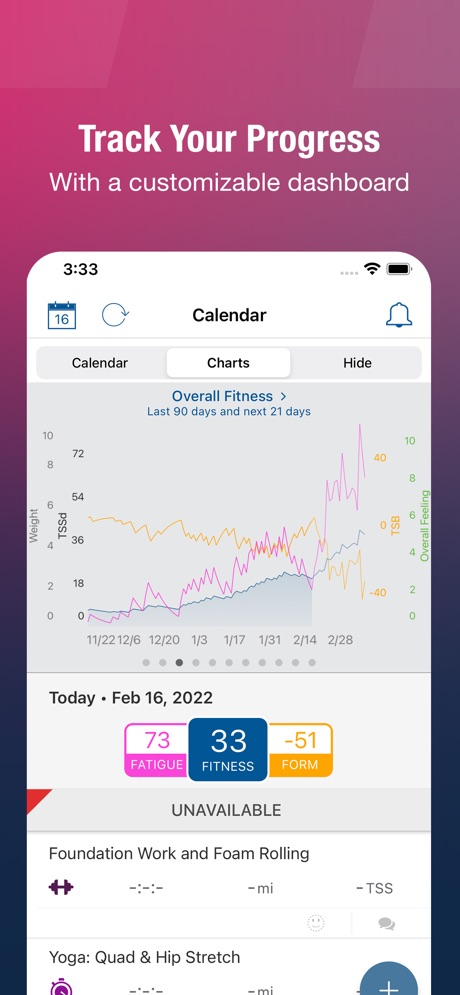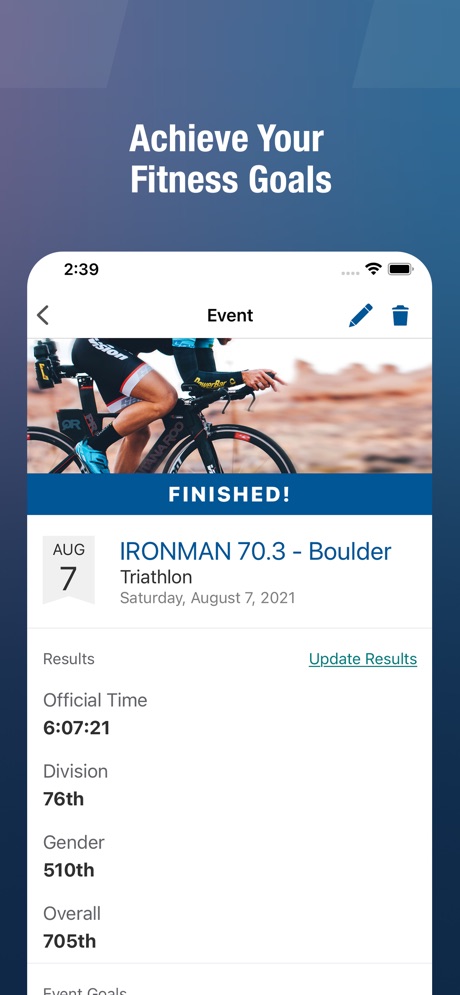 Pros:
Amazing data analytics
Training zone plans
Cons:
Not the best app if looking for a social atmosphere
Price:
Free version, or premium version for $119/year
---
Ultimately, the app you choose to go with will be determined by the individual goals you have for your bike rides. We hope that this can serve as a guide for what you will find in the best cycling apps this year.